For me, the best way to see the city is to get out onto street level and explore and that not couldn't be more true in a place like Kuala Lumpur. A first impression of Kuala Lumpur as the capital of Malaysia is often centre around the dominating architecture and people street filled as the common things we usually find in the big city. I am all about immersing myself in the day to day lives of the locals, blend with them, to understand their culture and daily activities as they see it. In addition, this is my first time travel solo as backpacker after adjudicating many ages to start or not. I couldn't be more happier than this.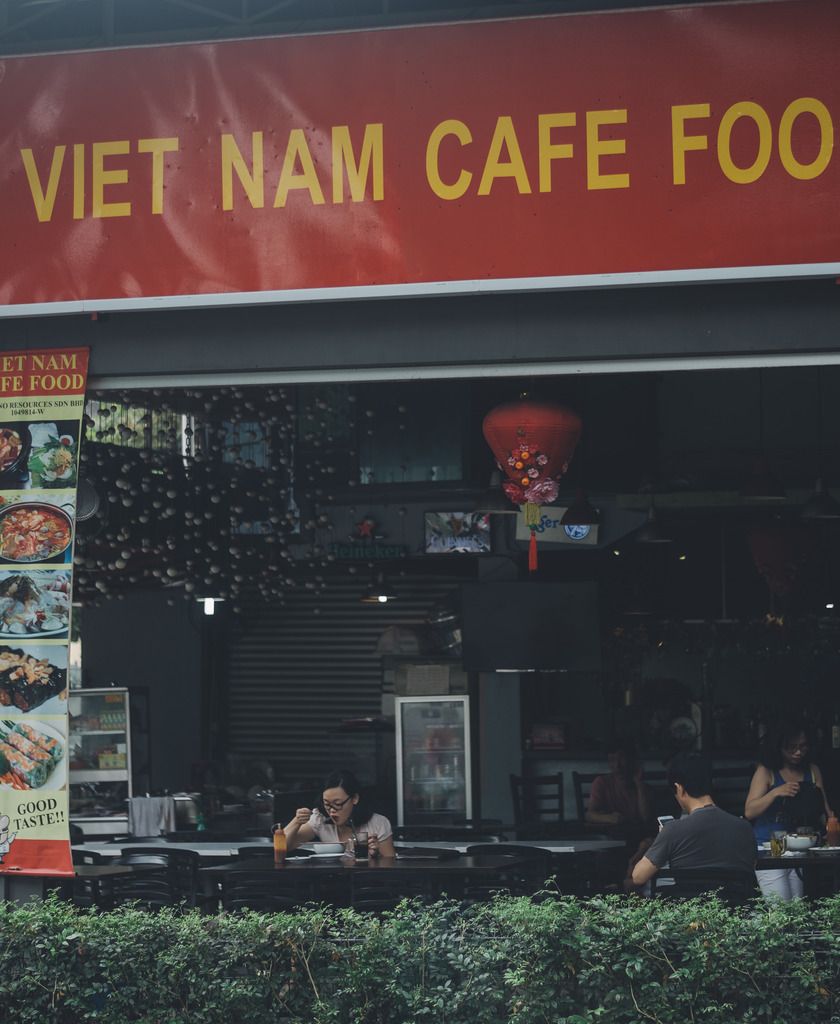 Not living in a suitcase for a week could be a tough decision I have ever made, it means I become more selective for every single things whilst I travel. I had to cut the budget as minimal as I could, luckily I found a great hostel for backpacker around party area in Changkat. Thanks for Airbnb!. The place is very quiet from morning until afternoon but it turned out hype from evening, can't stop won't stop groovin'. Whether you're party people or not, this area offers you a lot of bar, lounge, restaurant with many kinds of food. Some of benefit to stay at this area is I could easily go to anywhere either by free bus, bus and monorail train (MRT) and as backpacker itself, It's always fun to meet many people from across the world, sharing the story and meeting with traveller from your country by coincidence.
My life in Kuala Lumpur consist of bus, monorail train and subway but this is kind of new experience for me as in Indonesia you will not find this kind of mass public transportation or I could say bad. Not mention the traffic jam, as always but at least I don't drive here so traffic jam is not my thing. I just enjoyed it from the inside of a bus. When it comes to shopping, who doesn't love it right? Stopped by around the shopping centre in KL feels like a times square or even in Hong Kong. Mall is everywhere from the cheaper to the exclusive brands one. Not even lying, even the classy brand is on one floor all together.
I admit that I am more into big city when it comes to travel and go to rooftop or kinda places like that is a must to see the skyscrappers. This one probably the coolest place I have ever been to. Fortunately, it is not that difficult to find this lounge around my hotel but I was tired, a little lost direction and in a rush to catch the sunset. Ended up, gladly I came there on the perfect timing of sunset. Everything's there just so perfect, you can do nothing but drink and enjoy the best view of KL from the rooftop bar. Even the two landmarks of Kuala Lumpur are on one place! That's wicked. What's more, not that many people know this place because it's a helipad above the office building called KH tower so A plus point for you, Heli Lounge Bar.
Wandering around Telawi street in Bangsar area is always a good idea. This street slightly reminds me of Seminyak street in Bali, streets full of clothing stores, cafés, restaurant, offices or even a doctor practice. Thank you for Elena who accompanied me that time to look around this cool area. I didn't mention that late arrival of bus, lost direction and stuff ha but this is travel means, somewhat you deal with this kind of things. The thing that I looked forward on this area - visiting I love Snackfood. At first, I thought there was a store that sold snack but totally wrong. I love snackfood sold everything that I love; magazine (Cereal, Kinfolk, Indie label), clothes, notebooks, shoes, etc like wow.... I could shop many in one place like seriously. Unfortunately, it was raining so bad, we stuck at inside scoop ice cream shop for quite long or I may say the further information about the shop on next post soon.
The last places I went in Kuala Lumpur is around Pasar Seni. Firstly, I did shopping in Pasar Seni (Art Market) as I already planned in the previous day to buy souvenirs and stuff. Ended up, I wandered alone to the next building of the market which is has a great exterior. You can see it easily from market or even LRT station, I thought there is a mosque because the typical exterior itself but it's an office. Sadly I can't enter that building due the renovation so I took pictures from outside. Still strolled around the area, I supposed to catch a bus back to hostel but I'm lost again but not judging myself as I found this hidden gem in Kuala Lumpur. It feels like, I'm not in Kuala Lumpur because the thing that I catch in here is every area or district has an uniqueness. The buildings are perfectly alike to Portuguese or European classic and it's the museum area. Oh I swear this is the area that I love in Kuala Lumpur. I'm amazed by historical buildings like those.

Travel Notes:

Stay
Whether you choose to be a backpacker or suitcase's life, you should consider the area. If you love the nightlife, crowds and easily transport stay around Bukit Bintang and Bangsar area is good place to stay even a little bit difficult for transportation but still offers many restaurants and sites. Book from Airbnb to get the best homie ambience during your stay.

Places
Bukit Bintang, Heli Lounge Bar in KH Tower, KLCC Tower, Petronas Tower are in one area in central. I Love Snackfood and Telawi street are in one area in Bangsar. Pasar Seni, Masjid Jamek, and Dataran Merdeka (Merdeka Square) are in one area

Shopping
Lot10, Pavilion, Nu Sentral, Avenue K, Suria KLCC, Pasar Seni, Chinatown are very easy to get there by free bus GoKL Green and Purple line

Eat
VCR, Feeka, LOKL, Heli Lounge Bar, Pulp by Papa Palheta, Dr. Inc, Podgy and The Banker, Inside Scoop ( Foodie's travel guide later)

Dos
Exploring the neighbourhood around Bukit Bintang
Try Malaysian food
Go by free bus GoKL also double deck bus
Meeting new friend
Bring Instax mini wide for extra wide experience!

Photographer by Fauzi Putra with a Nikon D5100 and iPhone 5s